Containing Multitudes: Anne Minich's Head Series, 1974 – 2023
September 15 @ 6:00 pm

-

9:00 pm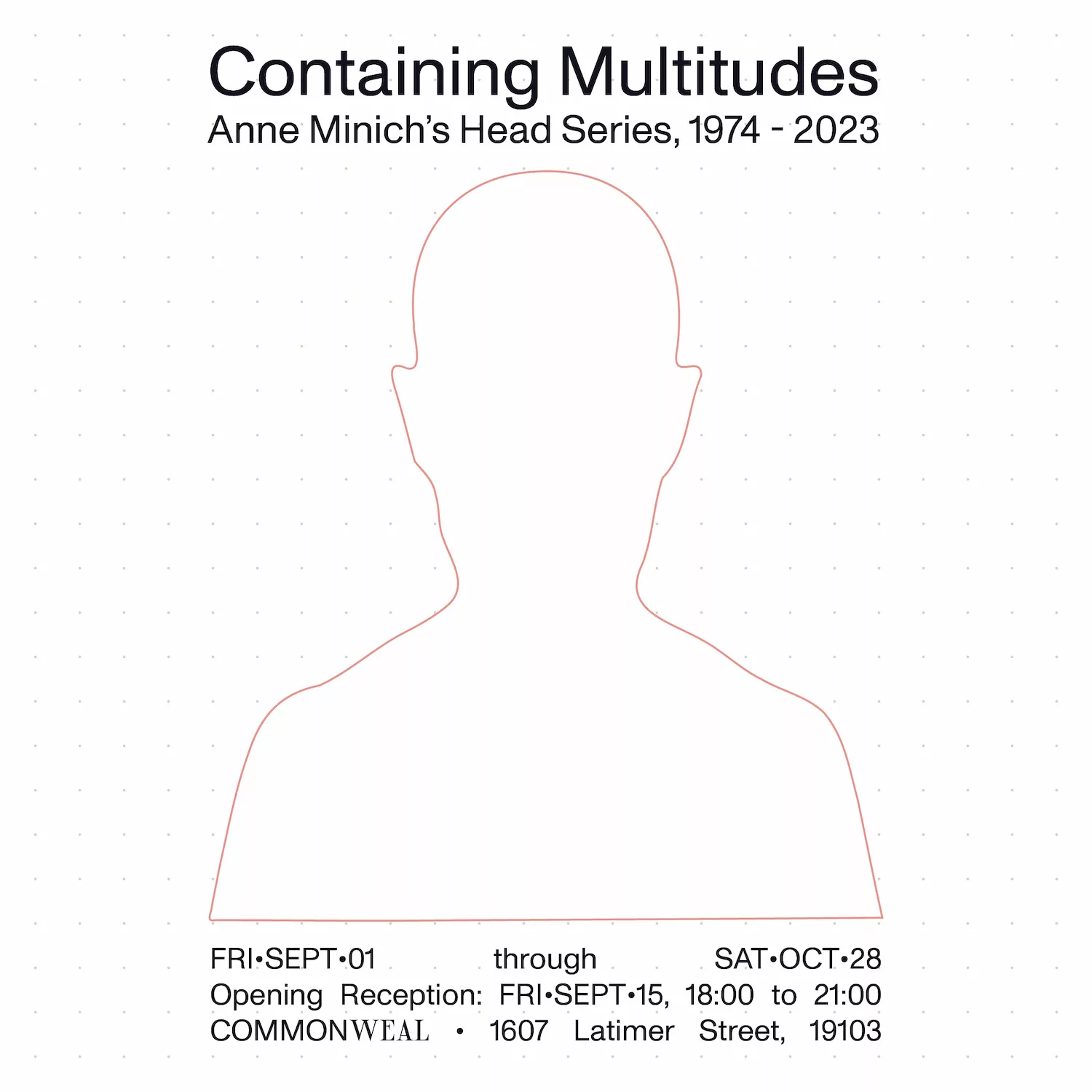 COMMONWEAL's fall season will open with Containing Multitudes: Anne Minich's Head Series, 1974 – 2023, which be on view from FRI•SEPT•01 through SAT•OCT•28, with an opening reception on FRI•SEPT•15 from 18:00 to 21:00.
For our friends observing Rosh Hashanah on the evening of the 15th, we invite you to please stop by the gallery on the evening of THUR•SEPT•14 from 18:00 to 20:00, for a reception to celebrate with Anne and explore her work.
In 1974, Anne Minich (b. 1934) crossed the country and found herself sitting in the kitchen of a Berkeley apartment, covered with a towel, while photographer William Bruce Hale proceeded to shave her head and document the results at her request.
This radical act of depersonalization emphasized a break with social norms, while her bare head announced political and personal agency. Its shape rendered in silhouette became both ungendered and ageless, and was subsequently introduced by the artist into a series of works – loosely referred to as 'The Head Series' – over the course of the next 49 years.
Featuring loans from institutions and private collections alongside works never-before seen, Containing Multitudes: Anne Minich's Head Series, 1974 – 2023 at Commonweal assembles for the first time thirty-two original works from this introspective and enigmatic series. Heavily autobiographical, each work documents critical moments of personal and professional development in Minich's life.
The silhouette of her head creates space for the audience to project themselves upon her straightforward, yet idiosyncratic, compositions. Together, these works chronicle the complex experiences that have come to be her guiding lights, while more widely hinting at the shadows cast by personal adversities she has faced as an artist, a woman, a mother and a friend.