Fall Fest – Philadelphia Jewish Film Festival
November 13 @ 2:00 pm

-

November 18 @ 10:00 pm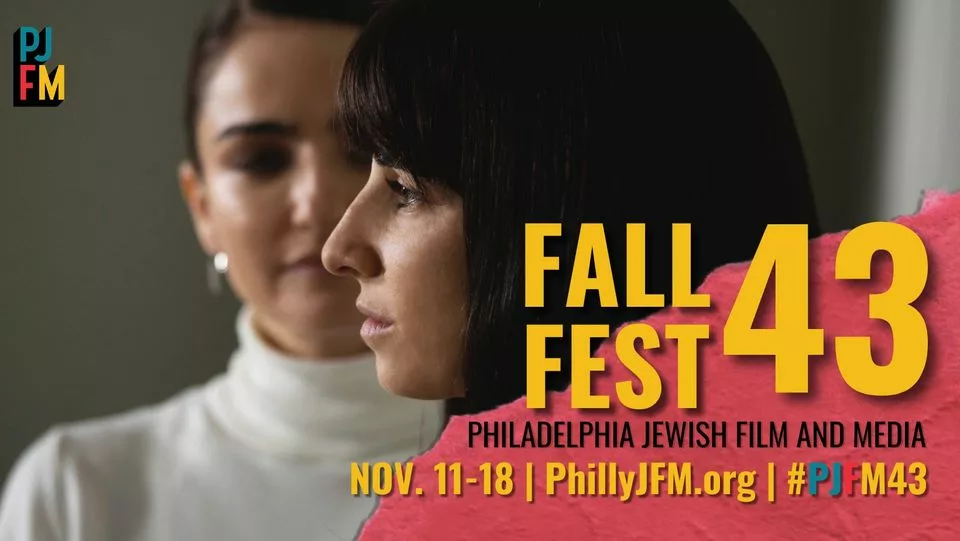 The 43rd annual Philadelphia Jewish Film and Media Fall Fest will take a different tone than in previous years, as the Israel-Hamas war rages on.
Due to the rise in antisemitic incidents since the Oct. 7 Hamas attacks on Israel, festival organizers have reinforced security measures, but Executive Director Kristen Arter hopes fear won't keep people from attending this year's festival in person.
"Collectively our community coming together, feeling that we have others to commune with and know that people aren't alone right now," she said.
The festival was, of course, curated prior to Oct. 7, and it features a variety of themes.
"There's comedies, there's documentaries. We have a shorts program, which probably has the most diverse lineup that we have as far as Jewish stories and perspectives," said Arter. "There are films that talk about the Holocaust. There are films that talk about abortion issues."
Arter said storytelling helps break down preconceived notions of what it means to be Jewish. And these days, she said, it's more important than ever to tell Jewish stories.
"We are seeing such horrific history repeating itself and the rise of antisemitism worldwide. We need to keep telling stories about our varied history and what life looks like for all kinds of different Jews in present-day here."
The festival runs from Nov. 11 to 18. A pre-festival event takes place on Nov. 8 at the Weitzman National Museum of American Jewish History.
Mission
Philadelphia Jewish Film and Media (PJFM) creates connection and community through Jewish cinema and digital storytelling. PJFM welcomes everyone to engage with Jewish culture and values through its educational and entertaining year-round program
Vision
PJFM shares, celebrates, and advances Jewish storytelling through film and new media programs in Philadelphia and beyond. The organization will remain at the forefront of technology trends and developments, offering artists, content creators, and the community at large unique opportunities to engage and connect.
Philadelphia Jewish Film and Media believes that today's storytellers are tomorrow's changemakers, poets, philosophers, and visionaries.
While cinema will continue to be the organization's focus and legacy, PJFM believes it is important to highlight new and innovative ways Jewish stories are created and shared today.