Common Space / Espacio Común 10 years of practice with Amber Art & Design
October 12 @ 6:00 pm

-

9:00 pm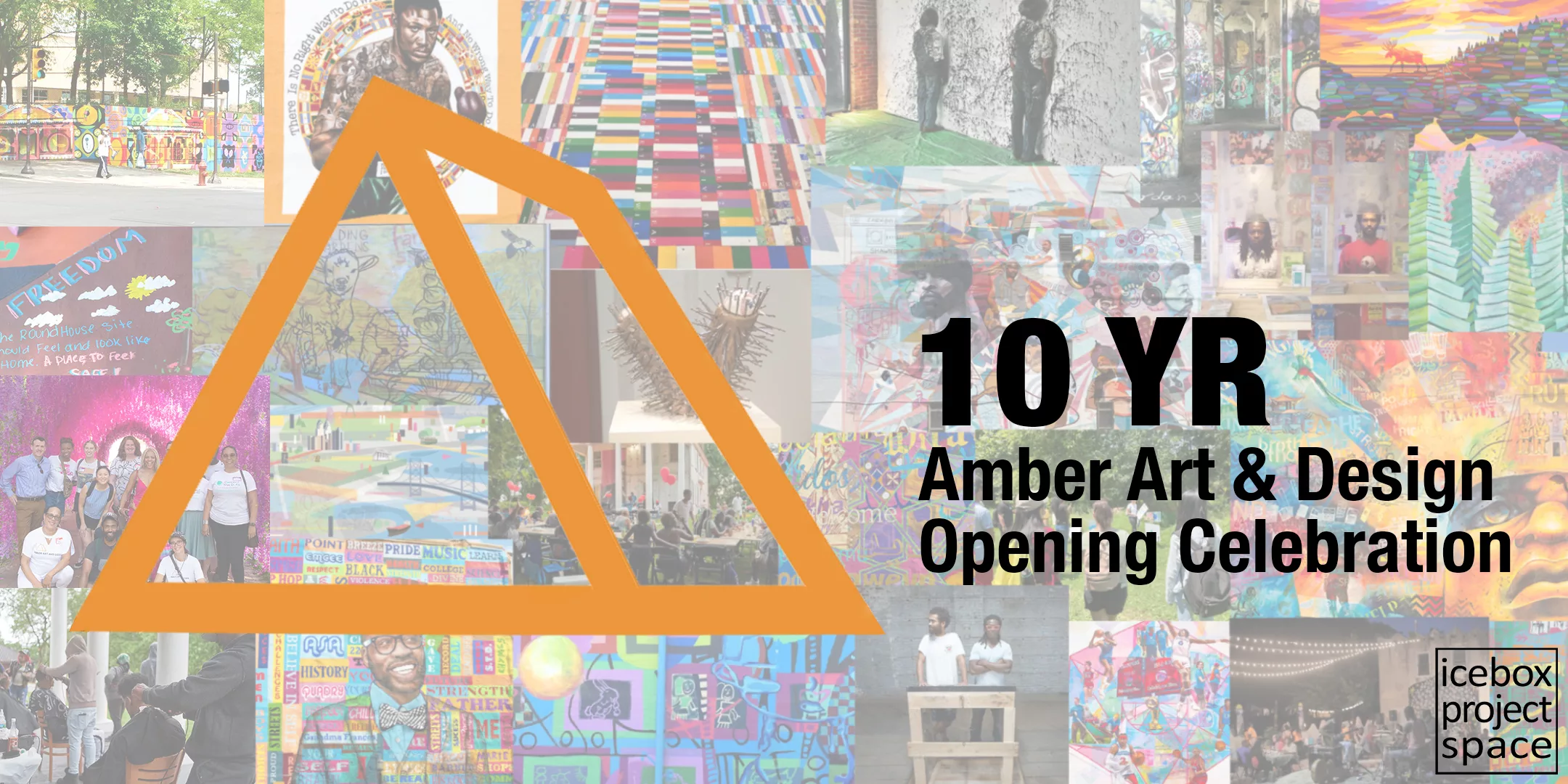 Celebrate 10 years of practice with Amber Art & Design at our opening event, "Common Space / Espacio Común" on October 12, 2023
Common Space / Espacio Común 10 years of practice with Amber Art & Design
Join us as we celebrate a decade of creativity, collaboration, and community at Common Space / Espacio Común. The opening celebration will take place on Thursday, October 12, 2023, from 6-9 pm at 1400 North American Street, Philadelphia, PA 19122.
Common Space / Espacio Común is a vibrant hub for artists, designers, and innovators to come together, share ideas, and create meaningful connections. For the past 10 years, we have fostered a supportive and inclusive environment where creativity flourishes.
During this special event, guests will have the chance to experience the works of Amber Art & Design's founders, Charles Barbin, Ernel Martinez, Keir Johnston, Linda Fernandez, and Martha O'Connell along with local and national collaborating artists, witness live performances, and participate in communal art-making. From mesmerizing art installations to thought-provoking, community-led design projects, you will have the opportunity to immerse yourself in a world of inspiration.
Join us as we reflect on the past and look toward an exciting future. Connect with fellow artists, cultural workers, organizers, and public art enthusiasts, and be a part of this milestone celebration. Whether you have been a part of Amber Art & Design since the beginning or are just discovering us now, we welcome you to join us for an unforgettable evening of creativity and connection.