FRIEDAcommunity – Movie Night & Dinner – The Last One
November 29 @ 5:30 pm

-

December 6 @ 8:30 pm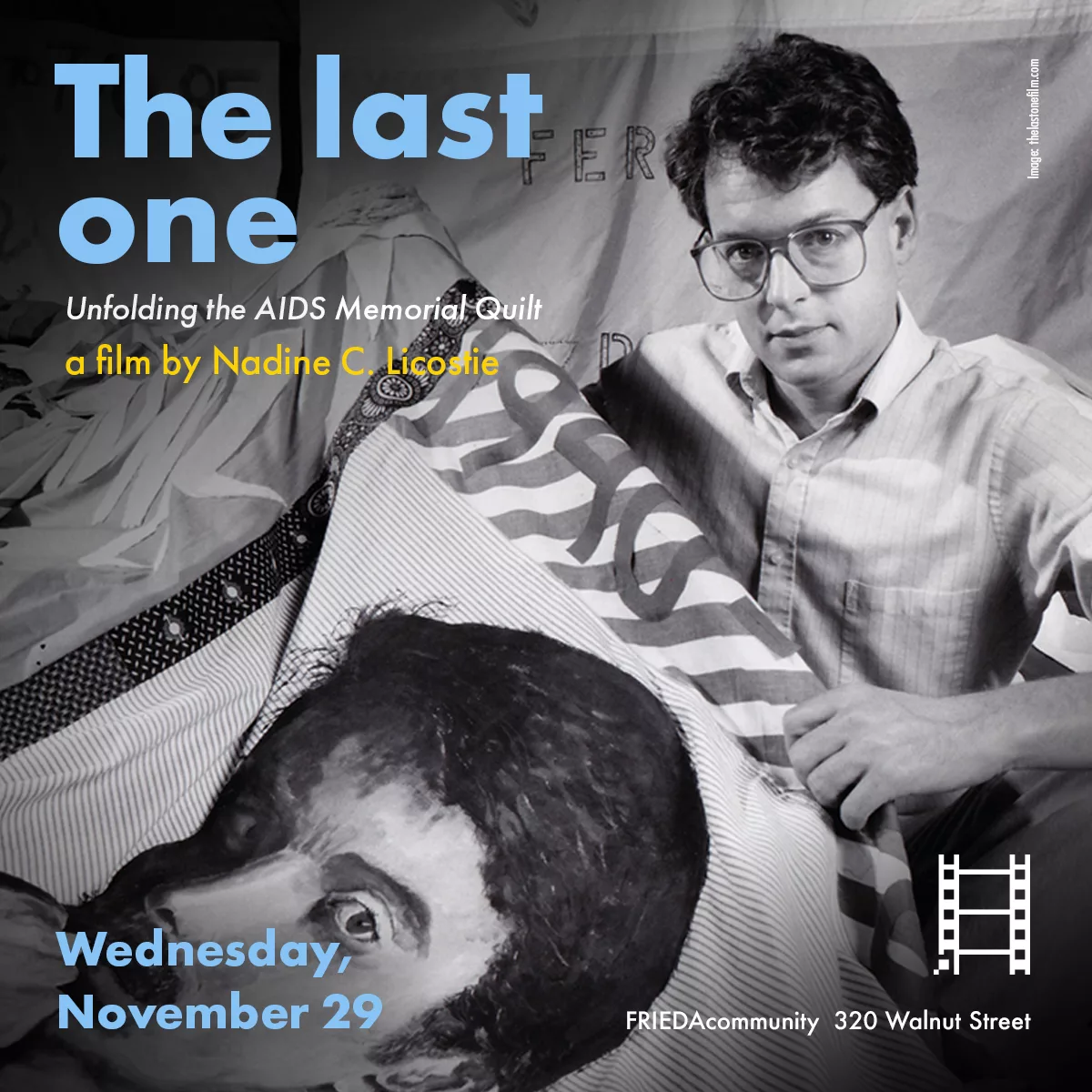 Join FRIEDAcommunity to raise awareness to AIDS World Day. FRIEDAcommunity will show The Last Quilt, a documentary by Nadine C. Licostie.
The Last One: Unfolding The AIDS Memorial Quilt
In the eighties and nineties, as AIDS ravaged the United States gay community, the AIDS Memorial Quilt was born out of a public battle for treatment and understanding. The Last One is a feature-length documentary tracing its history as an international art project and the role it continues to play as a response to a disease that still imperils vulnerable communities around the world.
The Last One
Genre: Documentary
Director: Nadine C. Licostie
5:30 pm – Pre-film dinner
6:30 pm – Film screening
PRICE:
FRIEDAcommunity Member $25 (service and tax included)
Guest: $35 (service and tax included)
Guests "30 or under": $15 (service and tax included)
Sign up at least 2 days prior to the event via email hello@frieda.community
Check website for more information frieda.community/programs/movie-night-dinner-the-last-one